In General - iPad Air 2
Analysts coming from Forbes, CNBC, and other outlets are sounding the death knell for Apple because of the reduction in iPad sales while ignoring the overall decline in tablet sales which may impact other manufacturers as well but that'll be for another day. Looking at the iPad in a pragmatic sense is what the focus will be plus rather than sing praises it's best to get a common sense understanding as to how a variety of users are using their iPad and how in some cases it's generally replaced the general need for a PC.
My Device
WiFi - Black/Slate Grey 128GB iPad Air 2 + Black Smart Cover
That's the device I'm using on what is essentially a regular basis. Though the next time I may opt for an LTE device this will do for now considering that wherever I am there's a wifi hotspot that I connect to securely.
One of the main things I've run into with regard to why I chose such a large storage is because I tend to use a lot of apps and store a lot of consumable and creative content, basically I store quite a few films while I'll also be storing footage I'm working on, notes I'm developing, and photos taken (more on that at a later date), but choosing this device with this much storage equaling that of my MacBook Air was more of a necessity and a preemptive measure.
Obviously not everyone would require such a significant amount of storage, using my grandmother as an example, she's currently on a 16GB iPad 2 (which will be upgraded later this year) and she mainly consumes content, watching movies, playing games, checking email, and searching for information online. Later this year she'll be on a 64GB iPad Air 2, considering that she'll be traveling it's more ideal that she have a larger storage for the movies she'll download and take with her including additional games (requiring a little more storage than usual) and books.
Many can survive and rely on the 16GB storage but that seems to be fading, the larger screen and high fidelity apps coming down the pipeline require significant storage that can be filled rather quickly. Though considering how the device would be used I'd recommend to those searching to opt for the 64GB device and if they intend on creating content as well as consuming it it's the best option. If they tend to travel regularly the LTE version should come in handy (T-Mobile would be the ideal service to use considering Sprint and AT&T lock your SIM once opting for their service).
Use
As stated earlier I use my device for a variety of reasons where sometimes I'd rather not bring out my laptop, I usually research, evaluate, and deal with a lot of numbers and financial estimates along with detailed research which requires the use of Numbers or Excel for iOS. Then there's an incredible amount of writing and outlining I do where I'm using a combination of Pages, iA Writer (allowing me to export to Slugline), and Mindly. Financial research and a few calculations mainly coming from an app called StockTouch and Tydig.
The consumption aspect involves Netflix, the Videos app, YouTube, Vimeo, Hulu Plus, TED, HBO Go, and now Sling TV (which I'll be writing about next week). Then there's iBooks, iTunes U, Longford, Flipboard, and Lynda.com considering that I do a lot of reading and in many cases need to learn a few things related to what I'll be venturing into soon.
Lastly there's the creative aspect or simply creating content. Not to dive too deeply into this but apps such as Paper by Fifty3, Brushes, Waterlogged, Faded, Sketchbook, and Afterlight are the creative apps I've been using lately and browsing creative content through Behance and Design Milk.
So essentially my use case varies dramatically I didn't really mention the moments when it's important to simply take my mind off of things by playing a game like Monument Valley and SimCity, they're minor but great games that allow me to relax briefly, there's also putting the thing down and walking away that helps as well.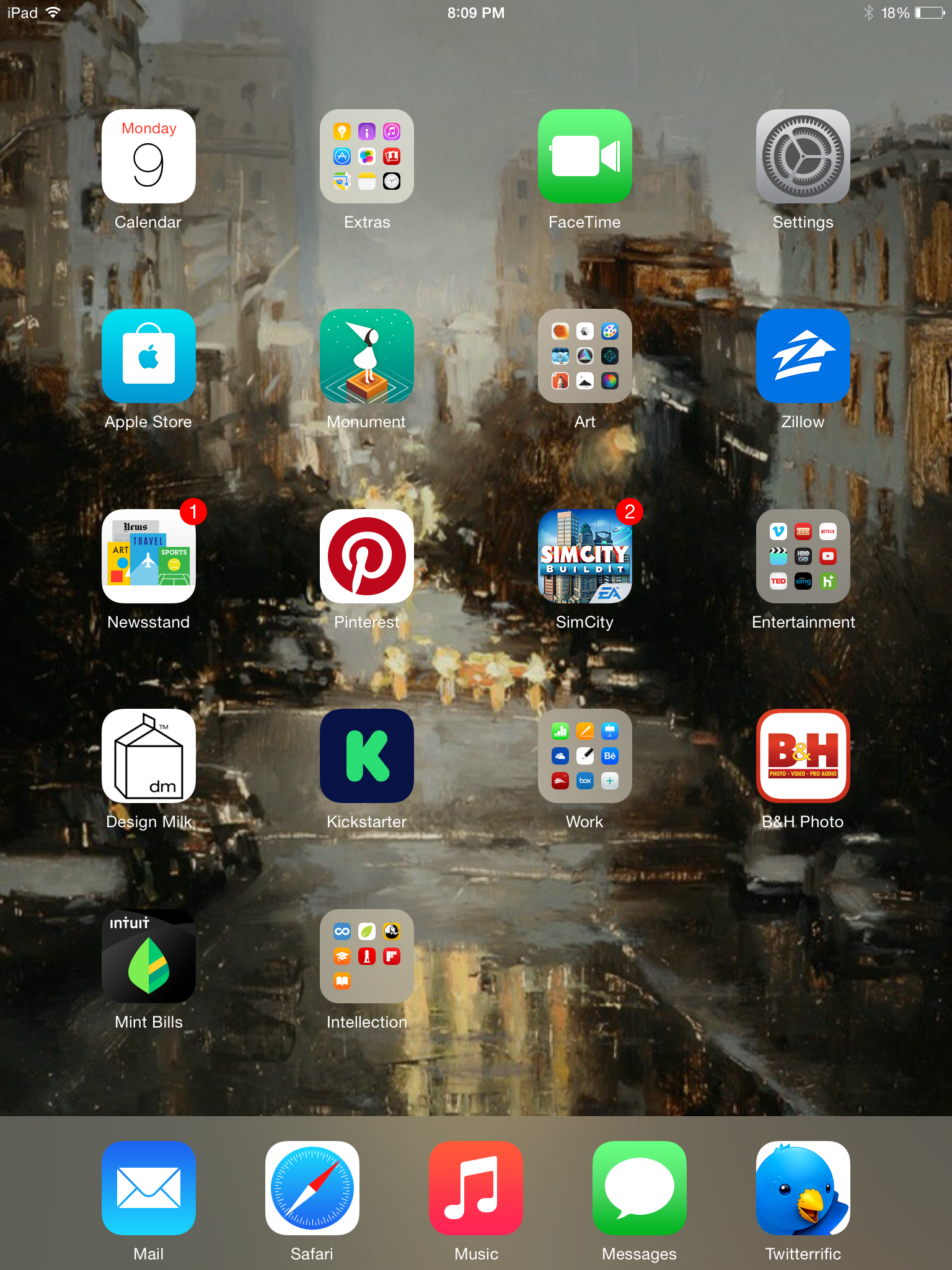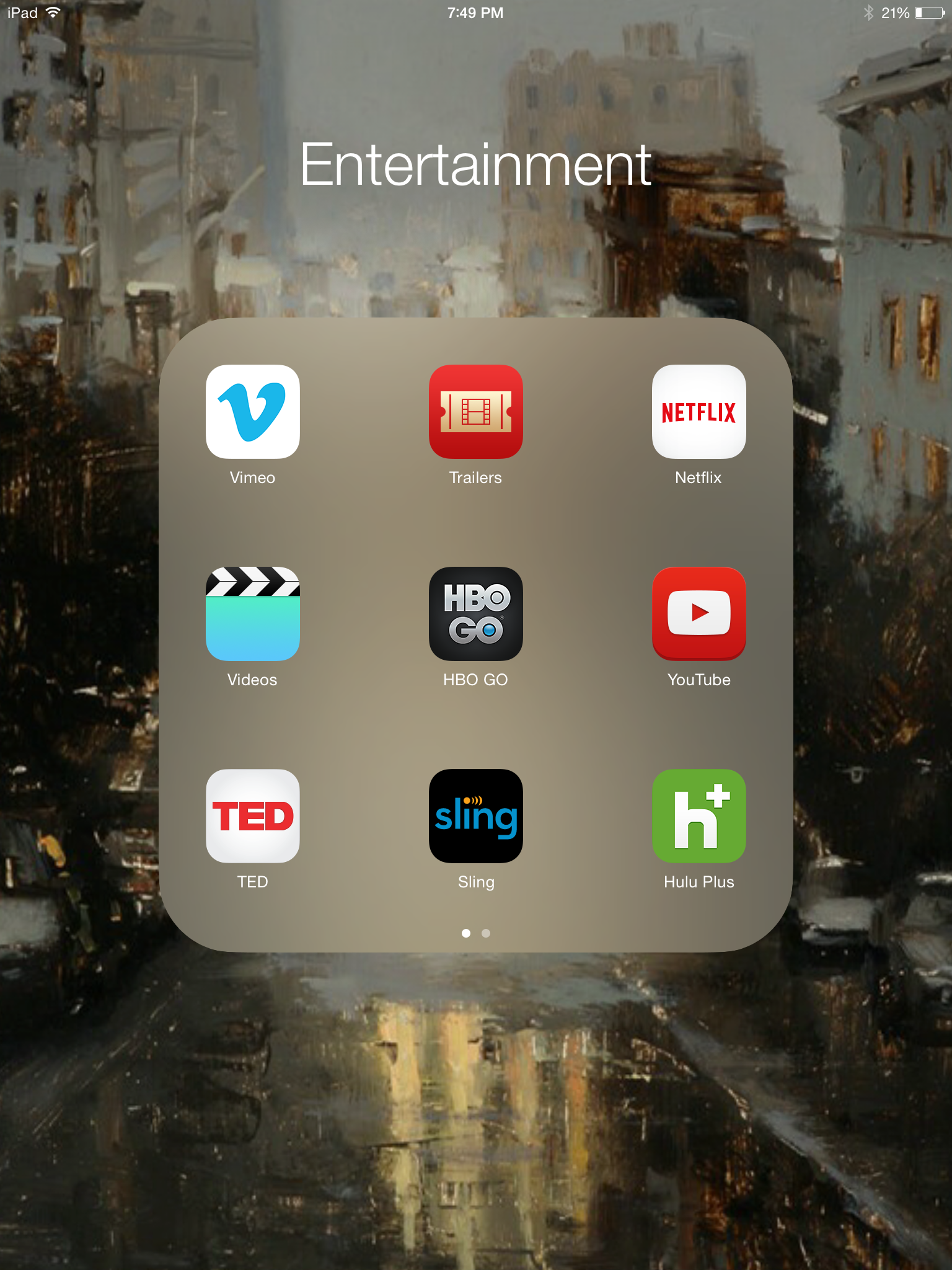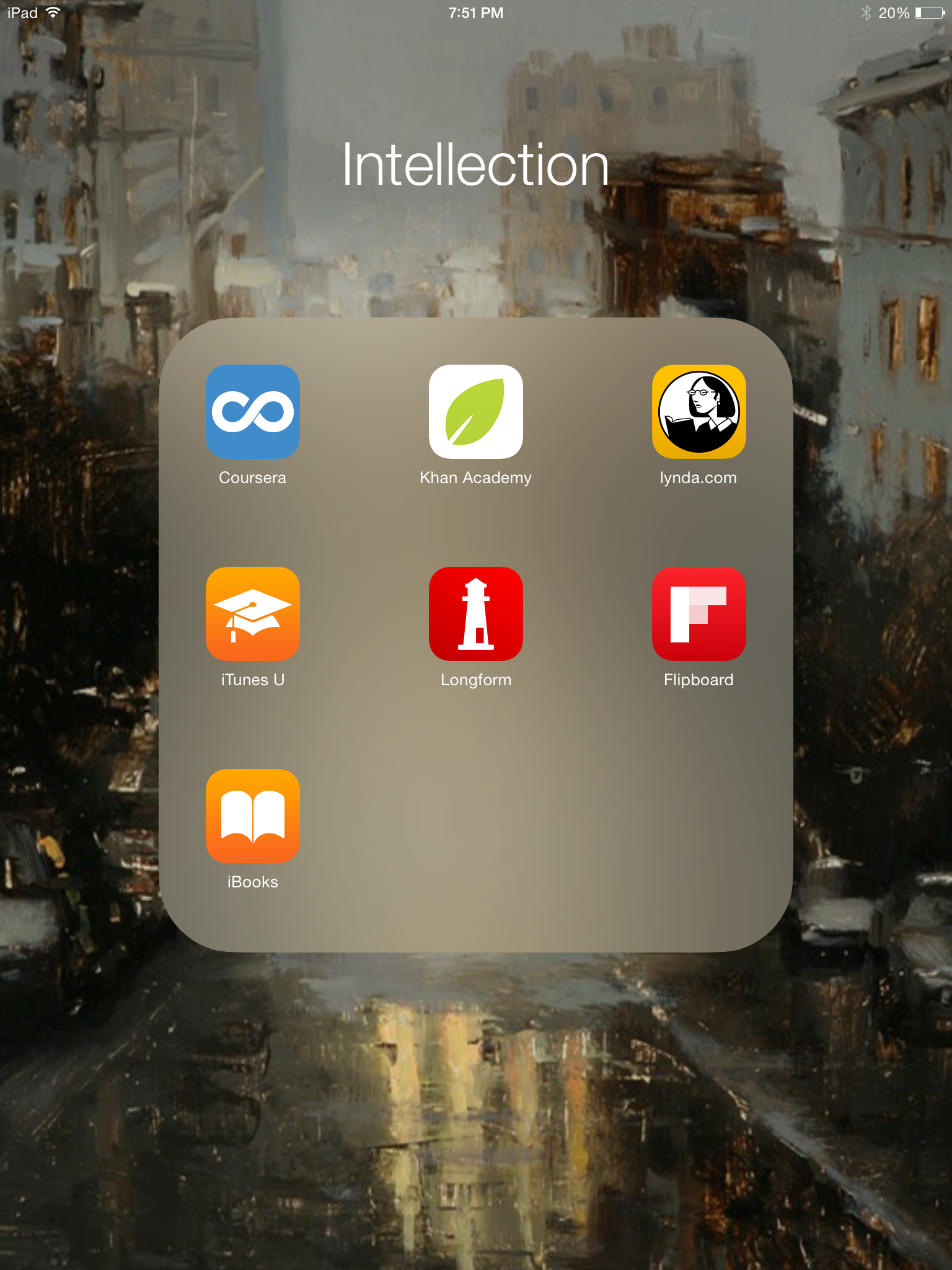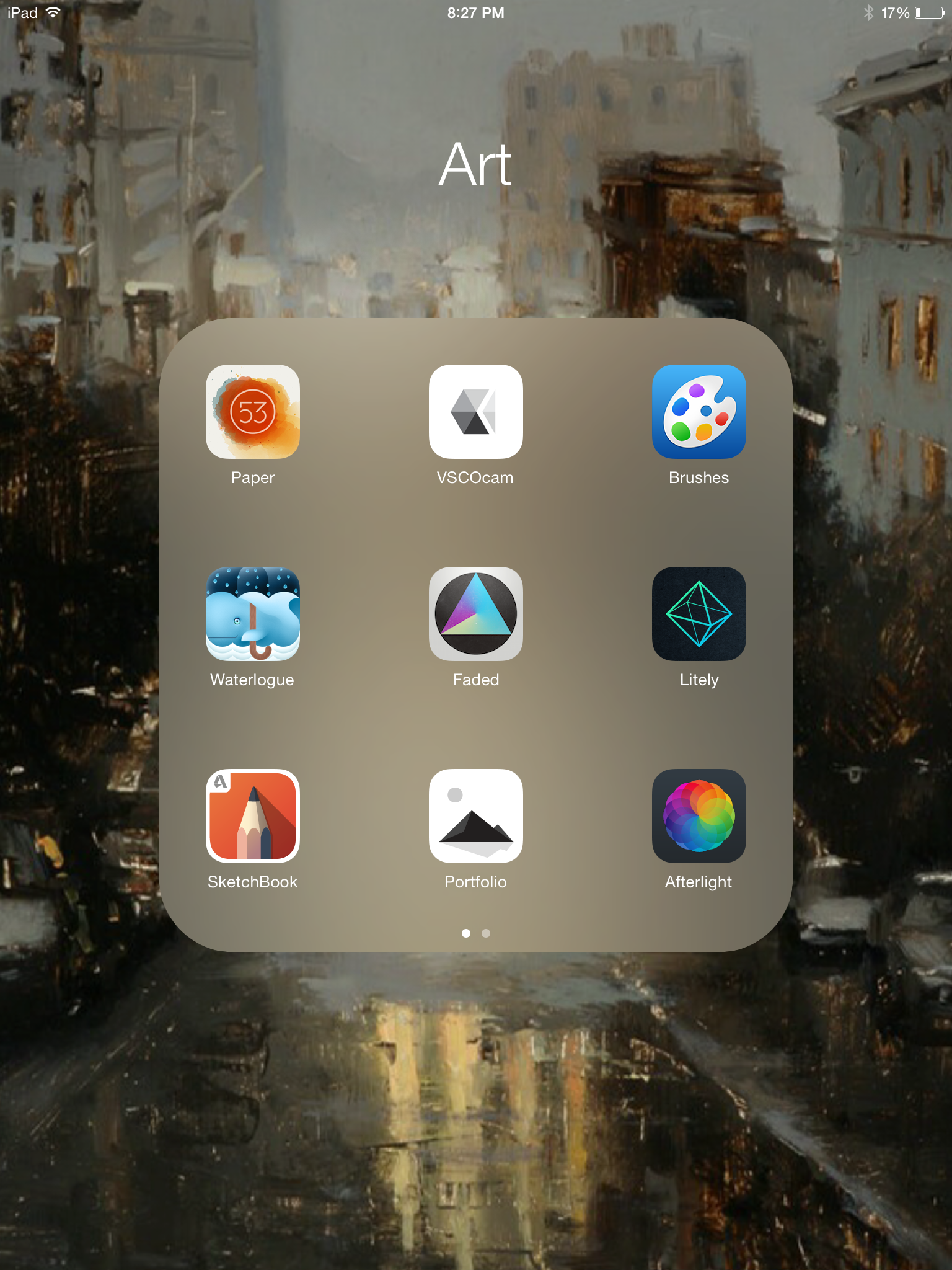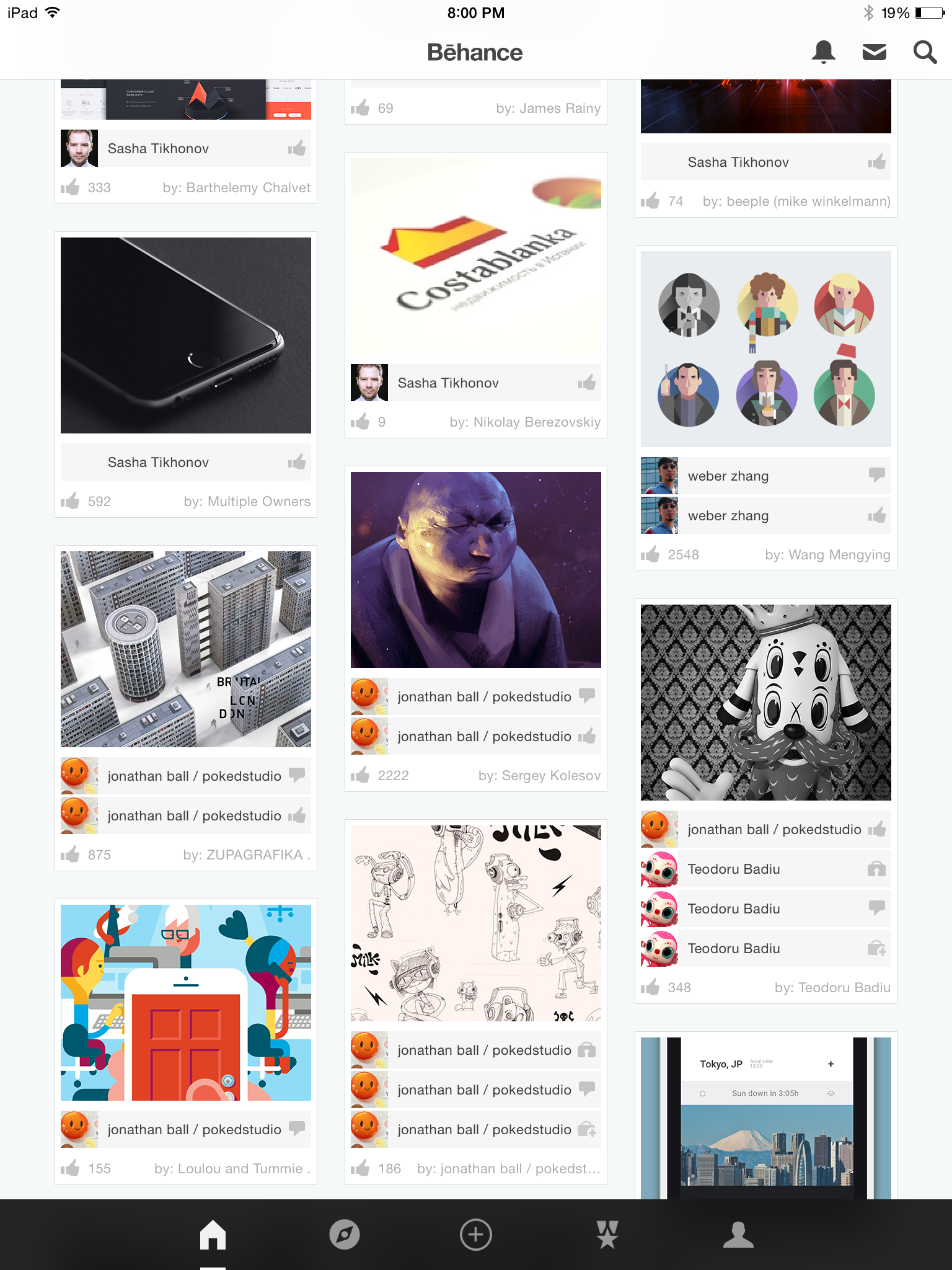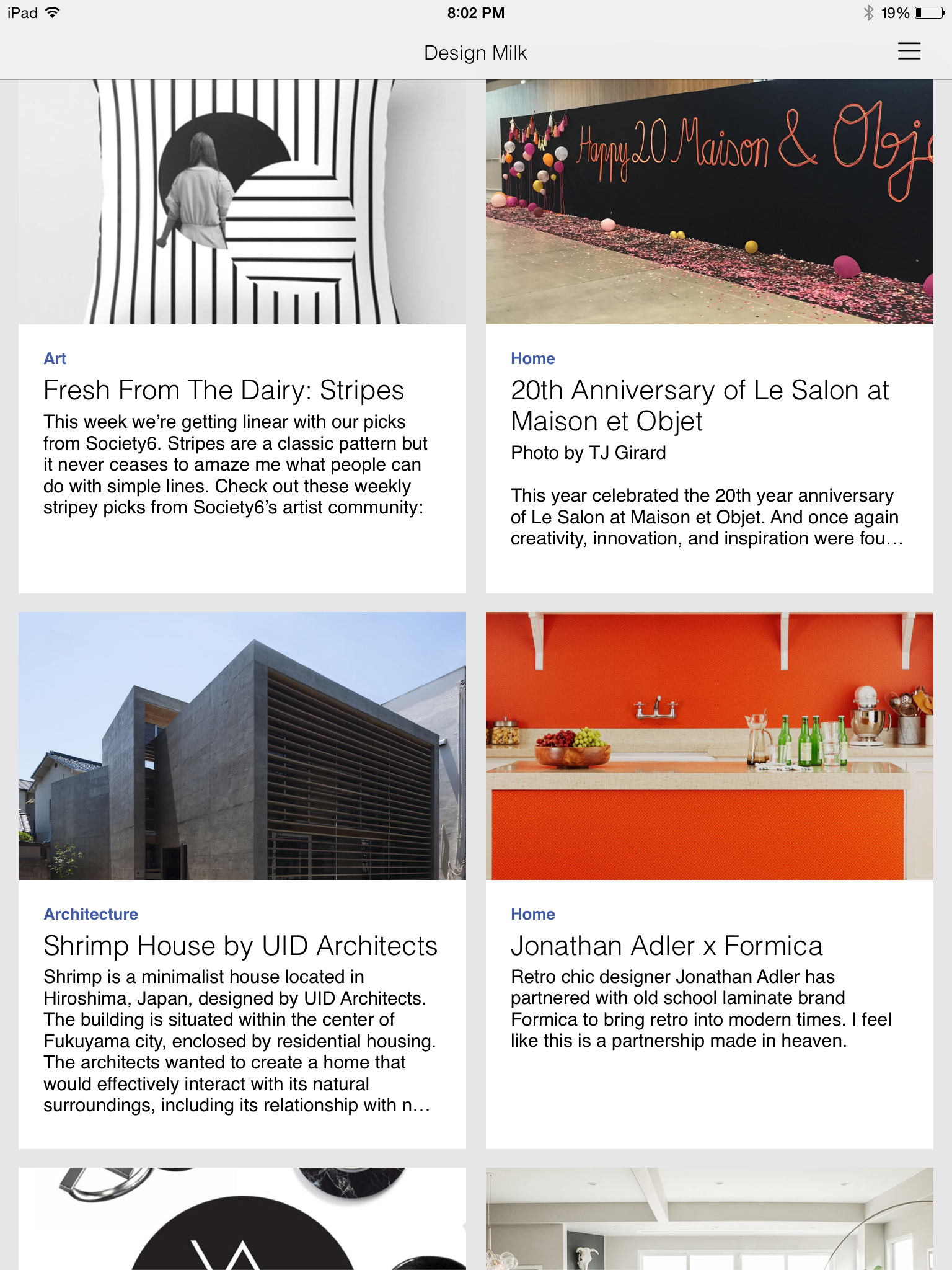 More Than Suggested
Analysts view the iPad and the iPad only as a business that's floundering, though the iPad isn't the only tablet in the industry they'd have you believe that is to an extent. What many fail to realize is that in no way is the iPad which operates for many like an actual computer isn't something that can be replaced or upgraded every two to three years. Computers aren't replaced on a cycle similar to that of smartphones, computers are generally used by an older population much sparingly, to read things, search for things, play games, look at pictures, check on email.
The iPad and some tablets in general serve as the primary means to do a few things to many, as the primary means to do a lot of things to many. Applications available today enable users to do many things they'd never thought they'd imagine, because the iPad does a lot more than what analysts suggest (consume content) rather enabling users to create, distribute, and share content for the many to consume on one device it's best to theoretically consider most iPad 2 (2011) owners/users could conceivably hang on to their device for another 2 years and likely replace it with the 2017 version of the iPad, this isn't entirely far fetched.
What Apple has done and continues to do is make devices that people are able to hang onto and that last. The iPad 2 may not be able to upgrade to iOS 9 or iOS 10, but many apps will continue to work from Fade In, iA Writer, and many others, continuing that ability of consuming and creating content.
In General
iPad sales slowing, stalling, or dropping isn't bad news considering it's been in the market for four years and it's replacement cycle is more like a regular PC than an iPhone. Considering what Apple does with and it's control of hardware, software, and services these are products that last to an extent the same may apply to Microsoft Surface and Surface Pro, which would beg the question...how's the Kindle Fire doing?